Welcome to My Website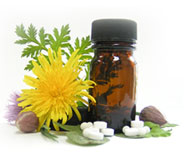 Homeopathy is a form of alternative medicine in which practitioners claim to treat patients using highly diluted preparations that are believed to cause healthy people to exhibit symptoms that are similar to those exhibited by the patient. The collective weight of scientific evidence has found homeopathy to be no more effective than a placebo.
In the context of homeopathy, the term remedy is used to refer to a substance which has been prepared with a particular procedure and intended for patient use; it is not to be confused with the generally accepted use of the word, which means "a medicine or therapy that cures disease or relieves pain.